Visioning the Future with Ultra Computing Power

Black Sesame Technologies is a leading automotive-grade computing SoC and SoC-based intelligent vehicle solution provider. The company started with the Huashan Series high-computing power SoCs for autonomous driving and recently introduced the Wudang Series cross-domain SoCs to address more diverse and sophisticated demands for advanced functionalities of intelligent vehicles. Black Sesame Technologies proprietary automotive-grade products and technologies empower intelligent vehicles with mission-critical capabilities, such as autonomous driving, smart cockpit, advanced imaging and interconnection. The company offer full-stack autonomous driving capabilities to meet broad customer needs through SoCs and SoC-based solutions, powered by in-house developed IP cores, algorithms and support software.

Develop with Technology and Intelligence

Black Sesame Technologies has carried out a series of commercial cooperation in L2-L3 ADAS solutions and autonomous driving perception systems.
The company's algorithms and image processing technologies are deployed and commercially implemented in smart vehicles and consumer electronics. Smart Vehicles Consumer Electronics
In near future, Black Sesame Technologies will be everywhere

Black Sesame Technologies has established its R&D and sales centers in Wuhan, Silicon Valley, Shanghai, Chengdu, Shenzhen, Chongqing and Singapore. Currently, it is staffed with over 1000 employees worldwide, and its core team consists of talents once served in top companies like Bosch, OV, Nvidia, Ambarella, Microsoft, Qualcomm, Huawei and ZTE, whose professional experience averages 15 + years.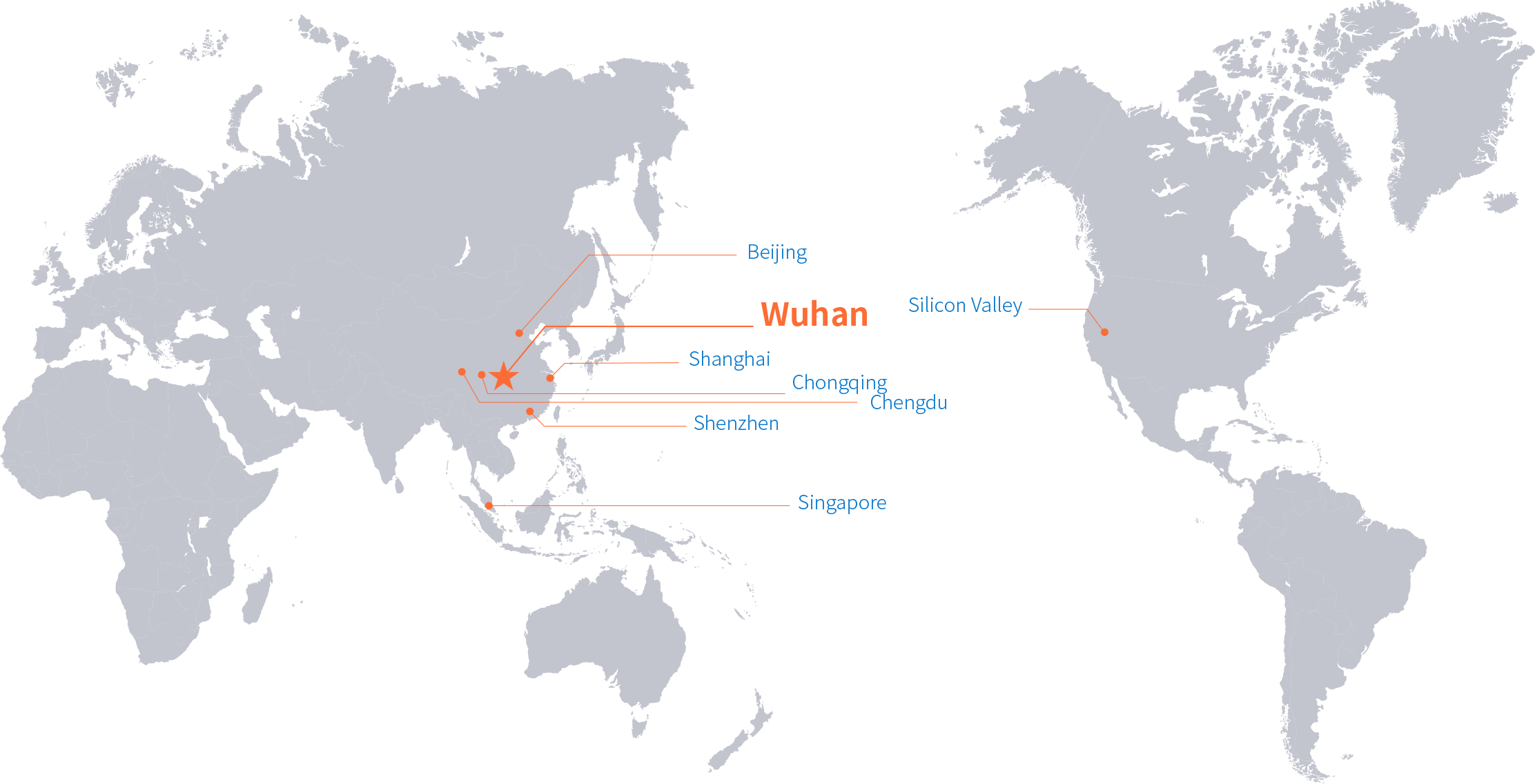 Only Masters
Craft the Best Technology

Black Sesame Technologies is the only company in China that has recruited a team in both automotive industry and the chip industry.
The team constitutes the unique advantage of Black Sesame Technologies, which knows chips better than the automotive industry and knows cars better than the chip industry.
The company employed over 40 doctors and 300 masters
where half of the employees are graduated from the top universities
like Tsinghua University, Shanghai Jiao Tong University, Zhejiang University, Huazhong University of Science and Technology, University of Science and Technology of China & etc.

Imaging

See Clear

Our automotive grade ISP provides exceptional image processing capabilities, ensuring that everything on the road is crystal clear.

Interconnection

See Far

Our solution facilitates integration of data from cloud, edge and terminals, providing access to all the traffic information along the road.

Intelligence

See Through

Our automotive grade NPU for deep learning delivers high-performance neural processing capabilities, transforming vehicles into intelligent companions.
Black Sesame Technologies Automotive Grade Certifications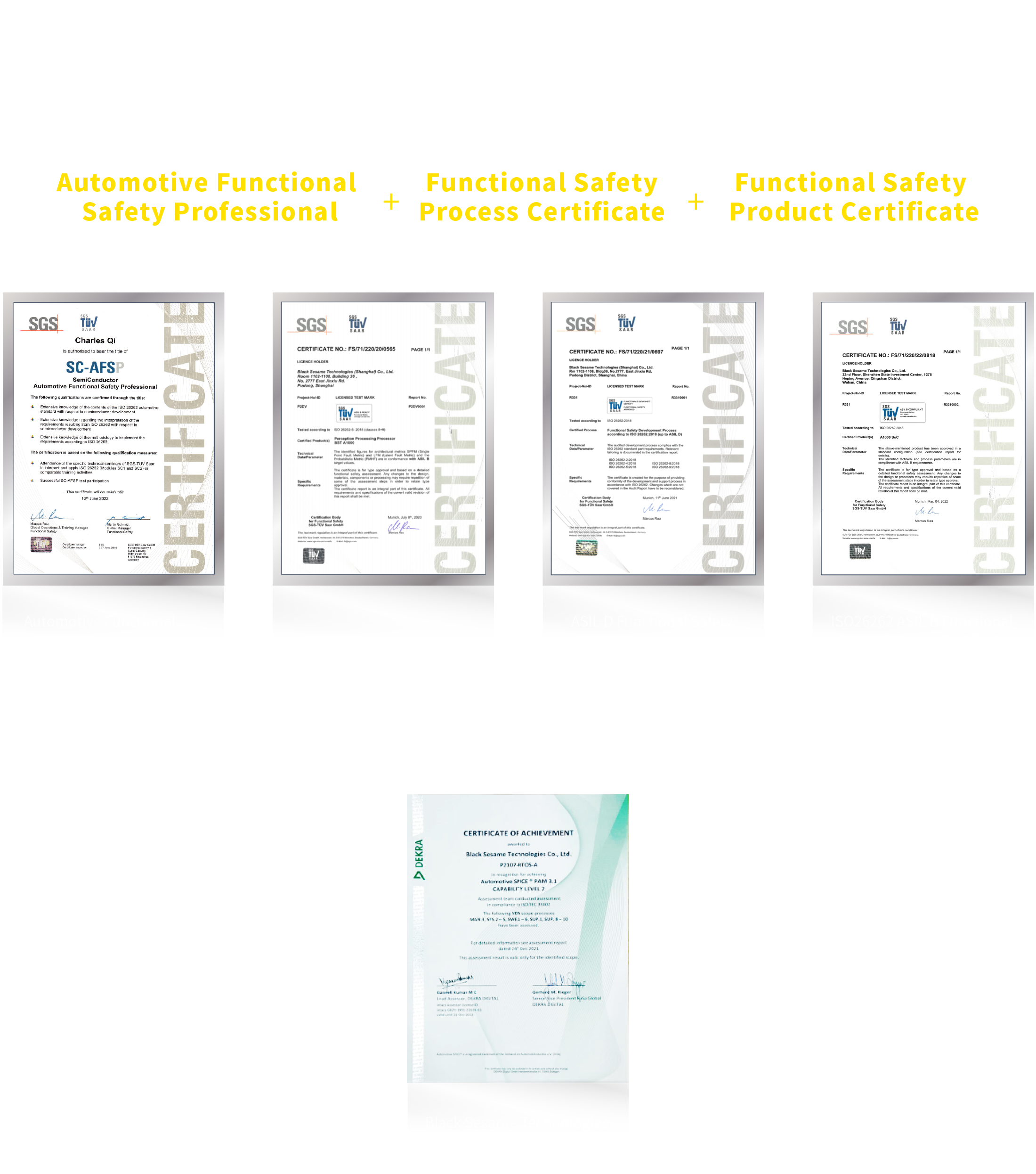 History

September

Northern Light Venture Capital, one of our Pathfinder SIIs, first invested in our Company

March

Entered into global strategic cooperation agreement with Bosch

March

Received investments by SAIC Motor and China Merchants Group

November

Entered into strategic cooperation agreement with FAW Group

June

Launched Huashan A1000 and Huashan A1000L

September

Oceanpine Capital, one of our Pathfinder SIIs, first invested in our Company

October

Started selling autonomous driving solutions

April

Received investments by Tencent, Bosch Group and Dongfeng Motor

Launched Huashan A1000 Pro

September

Entered into strategic cooperation agreement with JAC Motors to develop vehicle-level autonomous driving chips and visual perception algorithms

Received investments by Xiaomi

January

Received investments by NIO Capital and Geely

September

Entered into cooperation agreement with JICA, an affiliate of ECARX, to install our A1000 SoC on Geely vehicles

December

Announced joint collaboration with Dongfeng Motor to deploy our Huashan A1000 SoCs on its first all-electric sedan and SUV models

April

Designated as Baidu's preferred domestic intelligent vehicle SoC partner and started to jointly develop autonomous driving products based on Huashan A1000 Series SoCs

Announced our Wudang Series cross-domain SoCs, the first in the industry to integrate autonomous driving, smart cockpit, body control and other computational domains, according to Frost & Sullivan

May

Announced joint collaboration with FAW Group to deploy our Huashan-2 A1000L on the Hongqi models